Foley made saw-sharpening machines. The file is held at a constant attitude and is drawn back and forth over the saw plate. When one tooth is filed, the file lifts up and the saw advances one tooth. This image may help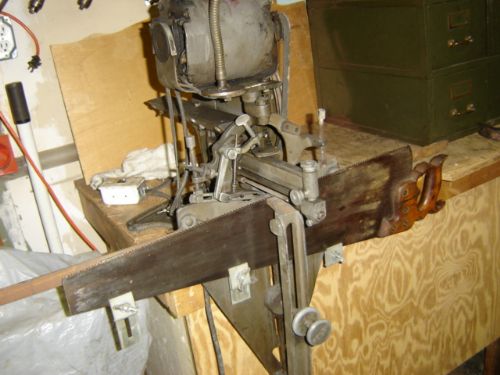 Because the file seems to be a right-angles to the saw plate, I guess this is a rip saw.
Question: Why would such a machine not be used for filing big-toothed crosscuts? Or even a jig to steer the tip of the file in exactly the right place. From my reading it seems big-toothed cross-cuts were
all
filed by hand and by eye, and that dedicated filing machinery - or even jigs - played no part.
I am offered a Foley at a fair price, so I am wondering if that is adaptable for cross-cuts.