PostsCOLON 666
JoinedCOLON May 17th, 2012, 10:51 am
LocationCOLON Dalbeattie, near Dumfries, Scotland
CONTACTCOLON
I recently altered the profile on one of my vises a steeper filing angle. I can now file with file 30 degrees to saw vise and saw AND with teeth closer to the edge for easier filing. I think this is the 'slope angle'.
Please confirm / deny.
---
PostsCOLON 769
JoinedCOLON June 28th, 2012, 9:34 am
LocationCOLON Onalaska, Washington State, USA
CONTACTCOLON
I'd suggest describing the shape of cutter teeth with just two angles. Your slope angle can be varied depending on the orientation of the file. With a vice with a thicker face the file can be rotated on its axis and changed so it is not perpendicular to the saw to get any angle.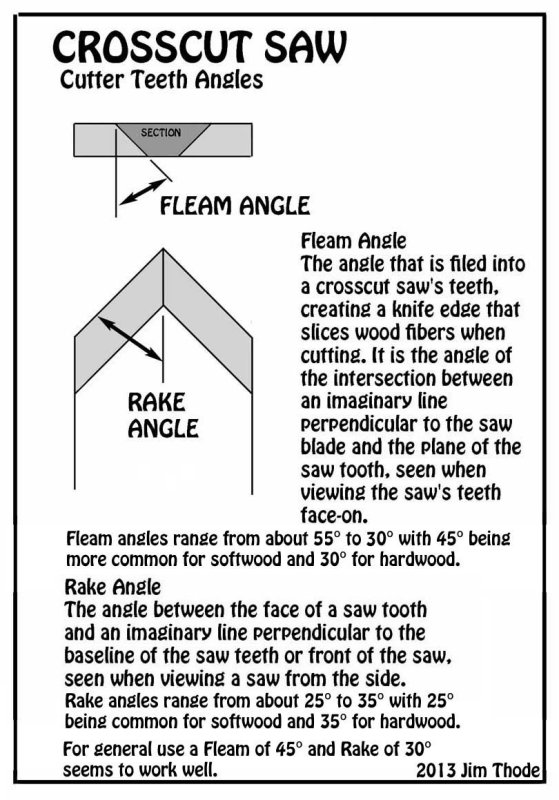 Jim
---
PostsCOLON 221
JoinedCOLON February 19th, 2011, 9:02 am
LocationCOLON Southwest Washington State
Slope angle is the angle made by the file and the saw plate when measuring straight across the saw plate.
---