Search found 724 matches
by Jim_Thode

May 9th, 2019, 9:54 am
ForumCOLON Filing
TopicCOLON A totaly differnt (Inverse) method of filing
RepliesCOLON 15
ViewsCOLON 6482
How does anyone think this saw will cut?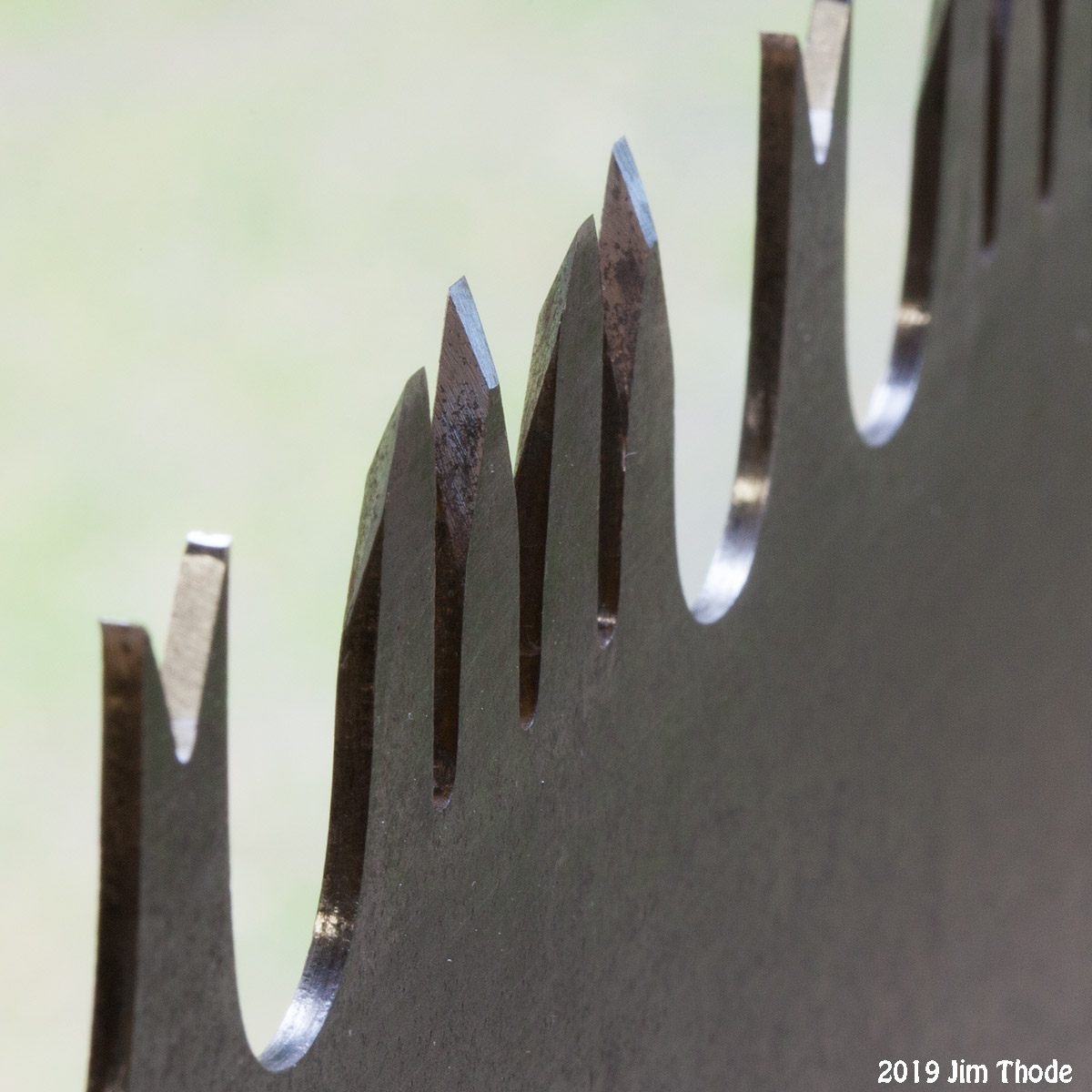 by Jim_Thode

April 21st, 2019, 7:29 pm
ForumCOLON Crosscut saws 101
TopicCOLON Atkins Handles
RepliesCOLON 2
ViewsCOLON 108
You almost never see a handle with paint on it. Whatever was used was not very durable.
This one may give you a clue of the color: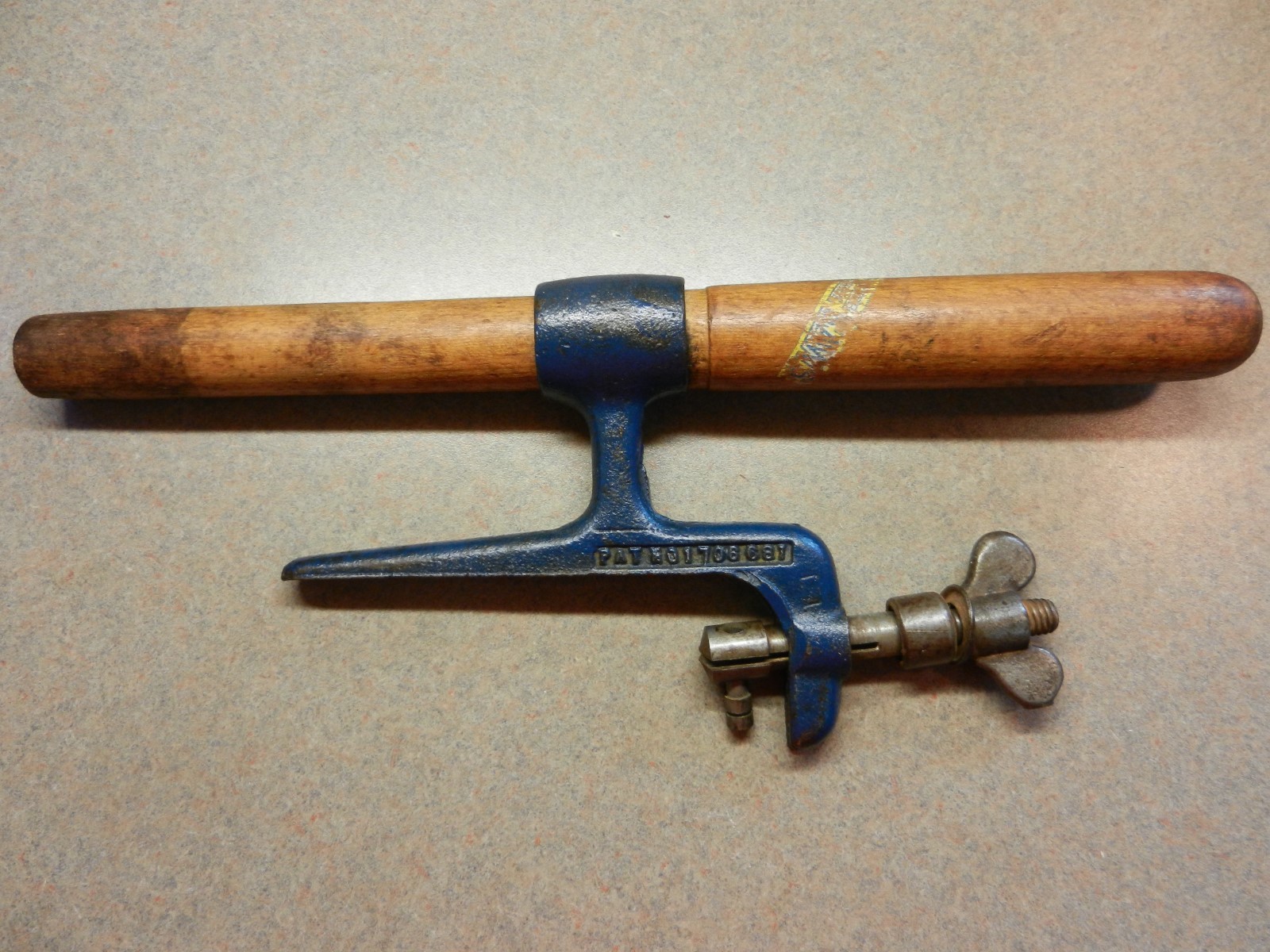 by Jim_Thode

March 28th, 2019, 8:01 am
ForumCOLON Filing
TopicCOLON A totaly differnt (Inverse) method of filing
RepliesCOLON 15
ViewsCOLON 6482
Hi Jim,my name is brother ben.i was reading your post here. What i wanted to ask is reguarding your saw binding after so much depth into the log.you made a reference to your filing but i couldnt understand where the error was made. I experience that often. I confess i dont level the saw plate too w...
by Jim_Thode

January 26th, 2019, 7:49 pm
ForumCOLON Rip Saws
TopicCOLON Re-saw a 5/4 oak board
RepliesCOLON 8
ViewsCOLON 3527
Dang Jim, that M tooth saw sure is pretty. Yea, I've been away from this site and clicked on this thread for no apparent reason, and I was surprised that I was the original author. I haven't yet cut the board, mainly because I've moved into a house without a shop and my tools and wood are inaccessi...
by Jim_Thode

December 18th, 2018, 5:49 pm
ForumCOLON Saw ID
TopicCOLON Saw ID
RepliesCOLON 7
ViewsCOLON 430
Looks like it may be in good enough shape to see a logo etch if you look closely. Other then that just looking in old catalogs a guess would be an Atkins numbers 4, 55 or 225, they all seem to be the same shape with just the steel being different. In Simonds number 22 and 324 look similar with 22 be...
by Jim_Thode

December 18th, 2018, 8:40 am
ForumCOLON Crosscut saws 101
TopicCOLON Simonds saw shortened on both ends?
RepliesCOLON 9
ViewsCOLON 468
The thickness of the teeth on a crescent ground saw are the same full length so there is no advantage to cutting off the ends to get a uniform thickness. The No. 22 is a crescent ground saw. Normally perforated lance tooth saws are thinner, more limber and originally cost less then lance tooth saws....
by Jim_Thode

December 2nd, 2018, 6:50 am
ForumCOLON Saw ID
TopicCOLON 6' lance and raker bucking saw
RepliesCOLON 5
ViewsCOLON 365
Sandersdwa, NICE vise! 3 layers of 3/4" plywood per side? How clever for those of us that don't have access to anything but 1-1/2" lumber. Highway Bob Looks like a microllam ( https://www.weyerhaeuser.com/woodproducts/engineered-lumber/microllam-lvl/ ) and at least in the US, they should be availab...
by Jim_Thode

November 29th, 2018, 7:10 am
ForumCOLON Crosscut saws 101
TopicCOLON saw lengths not 'even'
RepliesCOLON 1
ViewsCOLON 267
I have seen that the length of saws and the number of starter teeth vary a little with the same nominal length and brand/model. Also the number of starter will vary even more with different lengths of saw (like 5', 6' and 7') of the same brand and model. The spacing of the teeth in the body of the s...